Click image to enlarge
Batman - The Movie (a) - C64
All prints are supplied with an optional wall hanging mount.
Batman - The Movie is one of those rarities on the Commodore 64; a movie tie-in game that was actually pretty good. Based around the Michael Keaton Batman film and released in the same year - 1989 - this arcade romp cast you as, of course, Batman, as you battle your way through multiple levels, mainly with the use of your trusty Bat-Rope!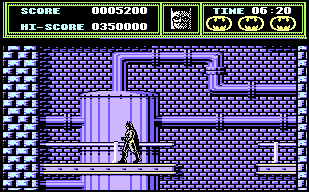 Original Version
Aluminium Print Size (cm)

This item an unofficial product and is not endorsed by the rights holder. All trademarks belong to their respective owners.