Click image to enlarge
Android II (b) - ZX Spectrum
All prints are supplied with an optional wall hanging mount.
Costa Panayi's early ZX Spectrum classic showed everyone that 3D games didn't have to play like a slug on sleeping pills! Great design and one-more-go gameplay make this a must-have Spectrum game.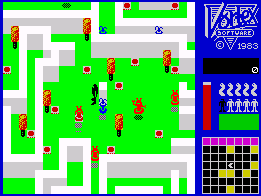 Original Version
Aluminium Print Size (cm)

This item an unofficial product and is not endorsed by the rights holder. All trademarks belong to their respective owners.