Click image to enlarge
Personalised Compunet mug - C64
Compunet Mug
Compunet will need little explanation to users of it '80s early '90s. Think of it as a mini-internet, mainly aimed at Commodore users (although other machines were introduced shortly before its demise). You could upload demos, music, art, or even live (text) chat on Partyline, amongst other things.
This mug features the familiar Compunet login screen.


This mug can be personalised for free with your Compunet details!

At the checkout, just enter the details that you would like to be added to the mousepad. The information you can change is as follows:

USER
LAST LOGGED ON (date & time)
NEXT QUARTER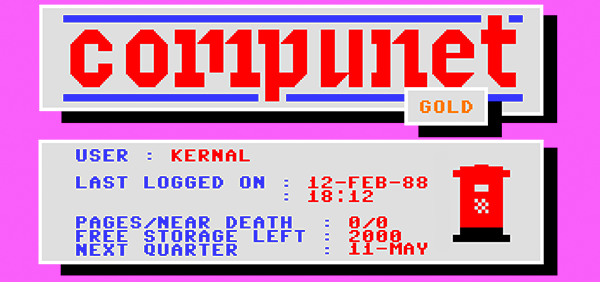 Mug Image
This mug is an unofficial product and is not endorsed by the rights holder. All trademarks belong to their respective owners.