Click image to enlarge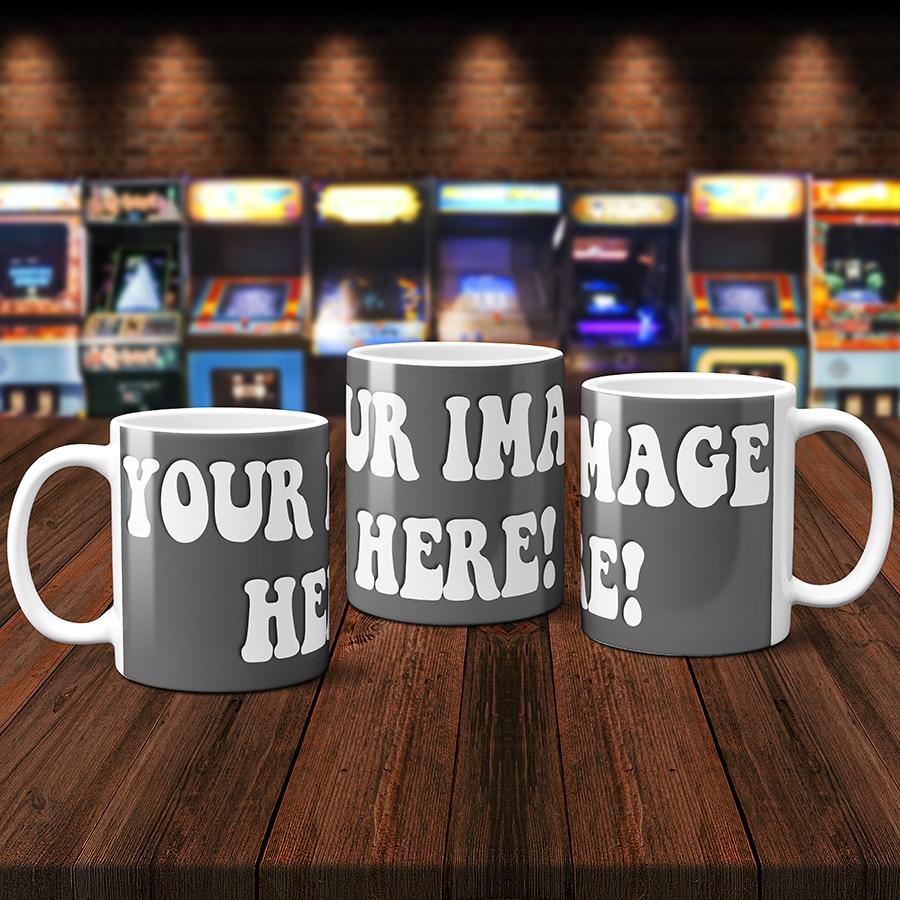 CUSTOM CERAMIC MUG DESIGN!
Choose your own designer mug!
OK, so you looked around and you can't find that exact mug that you're looking for? Sure the designs here are great, but you want that special one-off mug that you just can't find anywhere else. No problem. As long as you have access to the image you want, we can create some magic together!
Providing the picture that you'd like fits certain criteria (size/resolution, aspect ratio etc.) then you can have just about any image you want on your own personalised coffee mug (or put tea in it. Tea is fine!). And of course, it doesn't have to be C64, ZX Spectrum, Arcade or even retro-game related; I did a neighbour's budgie once!
So if you would like to have your own mug design, get in touch and let me know what you'd like and I'll provide you with details of the image requirements. Don't worry about providing the exact final image/sizes too much as I can fix most things that aren't a perfect fit.
Once I've received your image I'll create a mockup of the mug and email it to you for your approval. Once you're happy I'll go ahead and produce your mug and get it shipped out to you ASAP!
Pricing is a little more than standard as of course there will be extra editing/setup requirements.

The mug is standard 10/11oz and the approximate dimensions are 9.5cm in height by 8.2cm in diameter.
Do not purchase yet. Once you have given final approval of your design then you can make the purchase on this page.