Click image to enlarge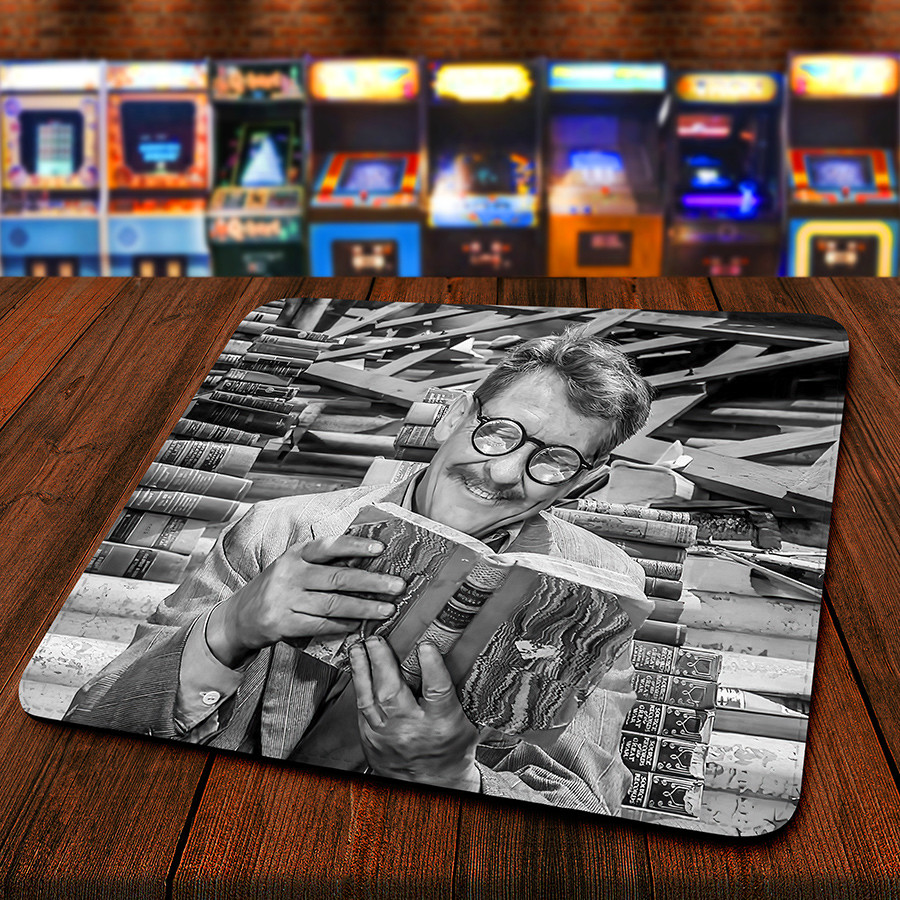 The Twilight Zone Mousepad (g)
The Twilight Zone Mousepad
This mousepad features Burgess Meredith as Henry Bemis in The Twilight Zone episode, "Time Enough at Last". A colourised version is also available.
A 22.3 x 18.3cm Faux leather soft feel quality mousepad with stitched edges. 6mm thick. This mouse mat can be wiped clean, unlike many other cloth mats!
This item is an unofficial product and is not endorsed by the rights holder. All trademarks belong to their respective owners.